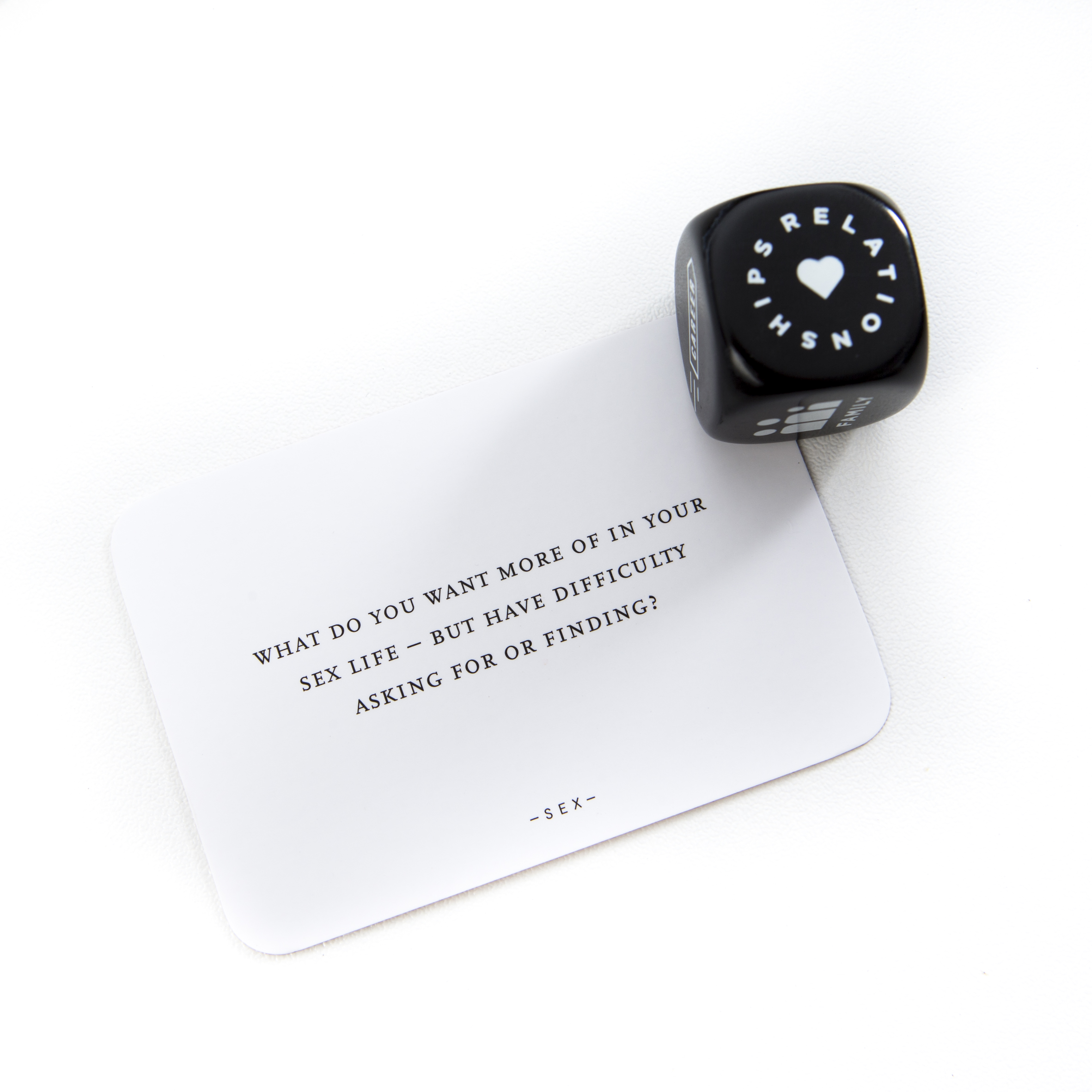 Are You Game?
These games guarantee that the warmest, most fascinating conversations won't have to be left to chance.
INCLUDES
The School of Life | 100 Questions: Love Edition | 100 question cards with box | 150 x 115 x 50mm
Inside the 100 Questions: Love Edition box you will find 100 carefully composed questions, designed by leading experts, on how to get lovers talking to one another and their friends about who they are, who they hope to become, some of the things they secretly want, and the pleasures and sorrows of love.
The School of Life | Confessions Card Game | 100 playing cards with dice | 100 x 90 x 60mm
The best encounters with friends are those where we can talk honestly about what's going on in our lives, sharing triumphs, joys, fears and longings - without the usual shyness or reserve. The Confessions Game is designed to get a group of friends into some of the very best sorts of conversations.
Bijoux Indiscrets | Love Dice | Pack of 3 | Designed to be personalised
Values: Exploration || Growth || Tolerance || Honesty || Optimism || Fun
SOMETHING TO BREAK THE ICE